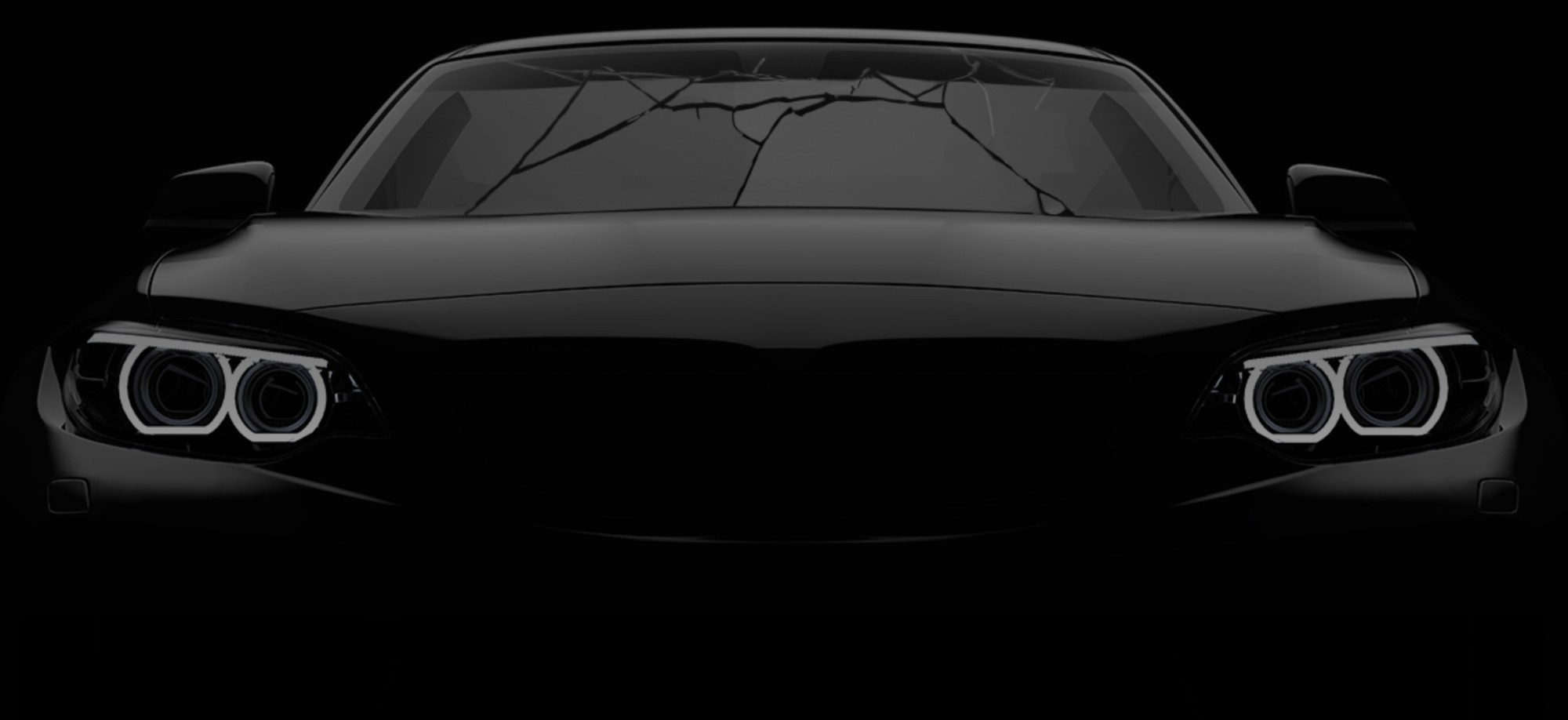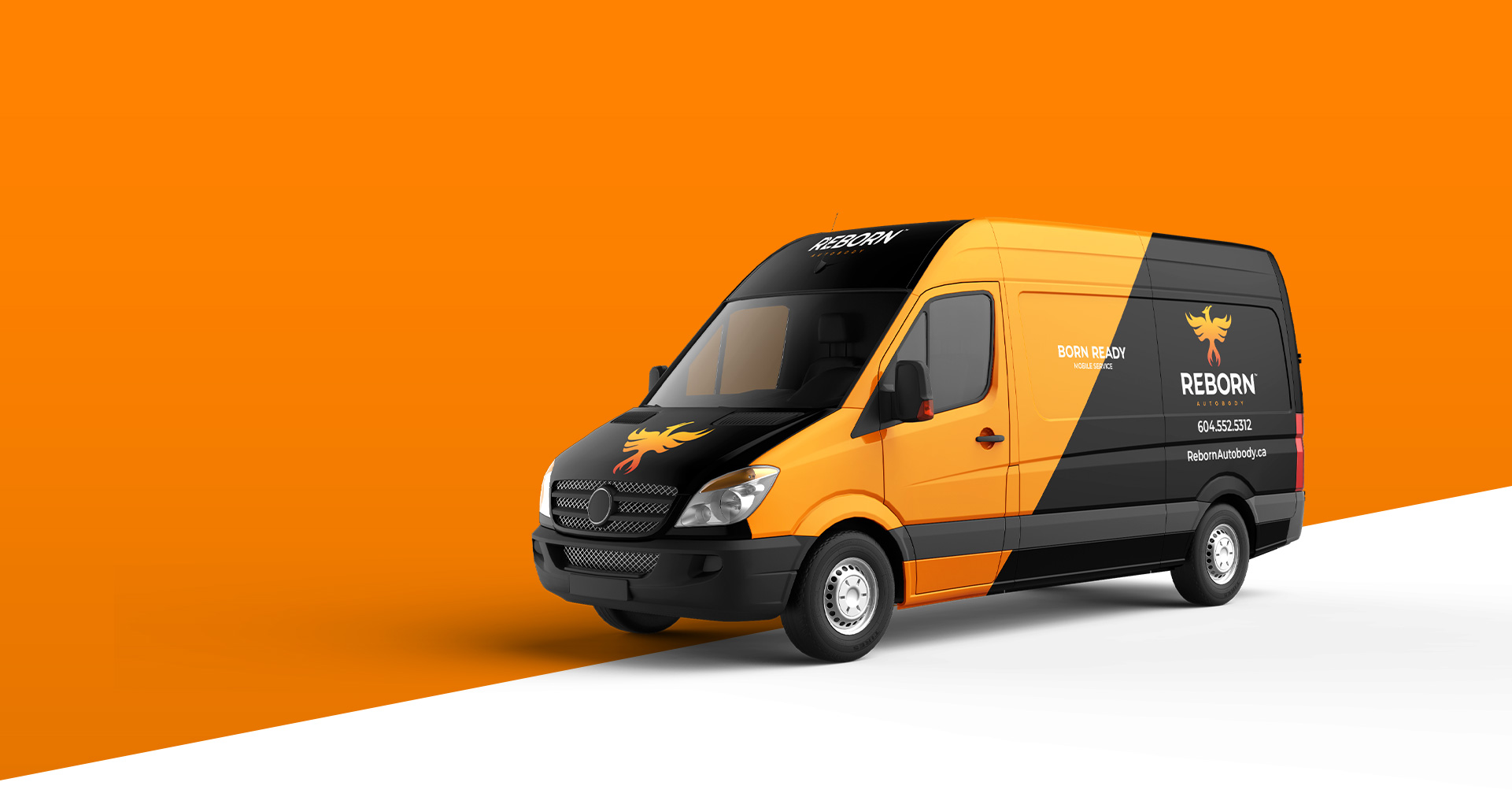 We can arrange a tow, a ride, a rental, or provide guidance when you need it most.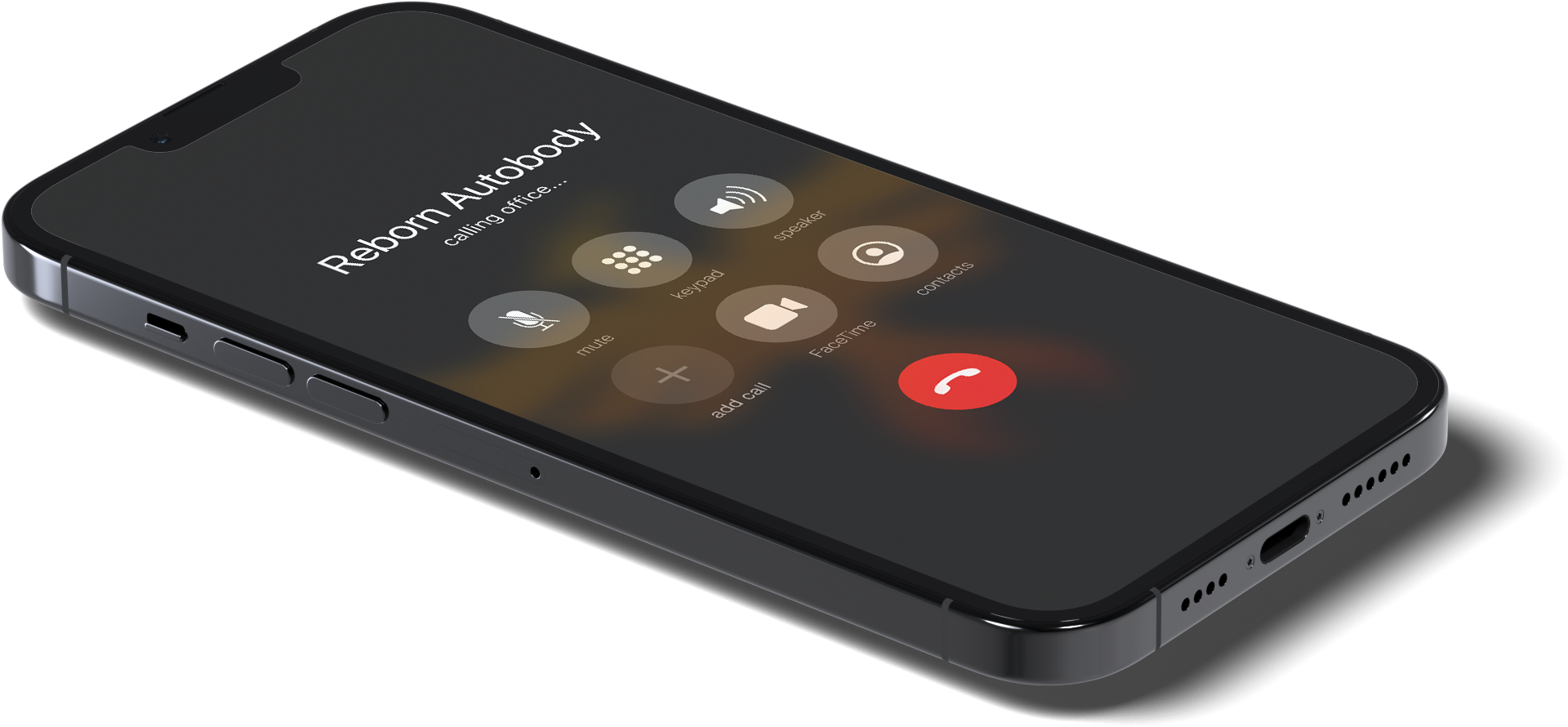 Call Reborn.
We'll review the details of your claim with you and schedule an appointment for an in-person damage assessment with one of our Mobile Repair Estimators.
We come to you.
A member of our Mobile Team will visit you to plan your repair and order the parts you need; when and where it's convenient for you.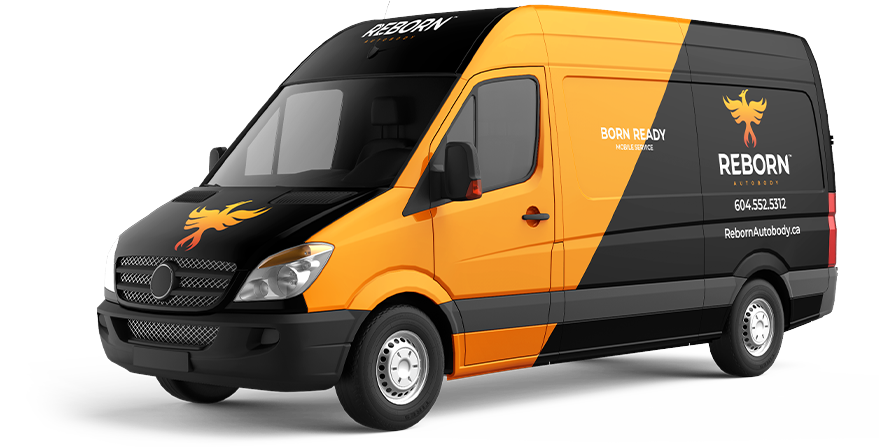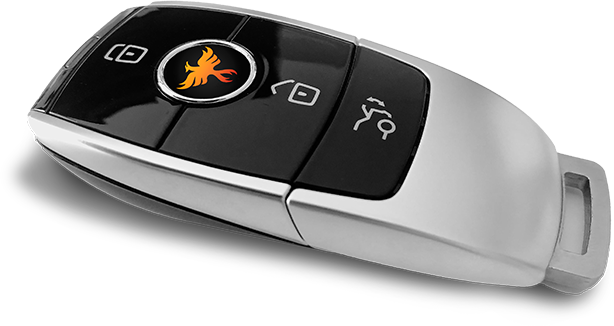 You get back on the road.
Once your repairs are authorized, and the parts have arrived, we will collect your vehicle for repairs and deliver your replacement vehicle.
Talk about easy! Give us a call to get started.
Prefer to kick it old-school? That's ok.
In-person assessments are available across metro Vancouver.
The best location
is your location.
Our modern Collision Repair Centres are equipped to handle any repair work, from minor scratches to complete structural repairs for today's most complex luxury performance vehicles. Our Mobile Service means you don't have to visit our locations in person. Still, if you want state-of-the-art facilities and the latest technology, you've come to the right place.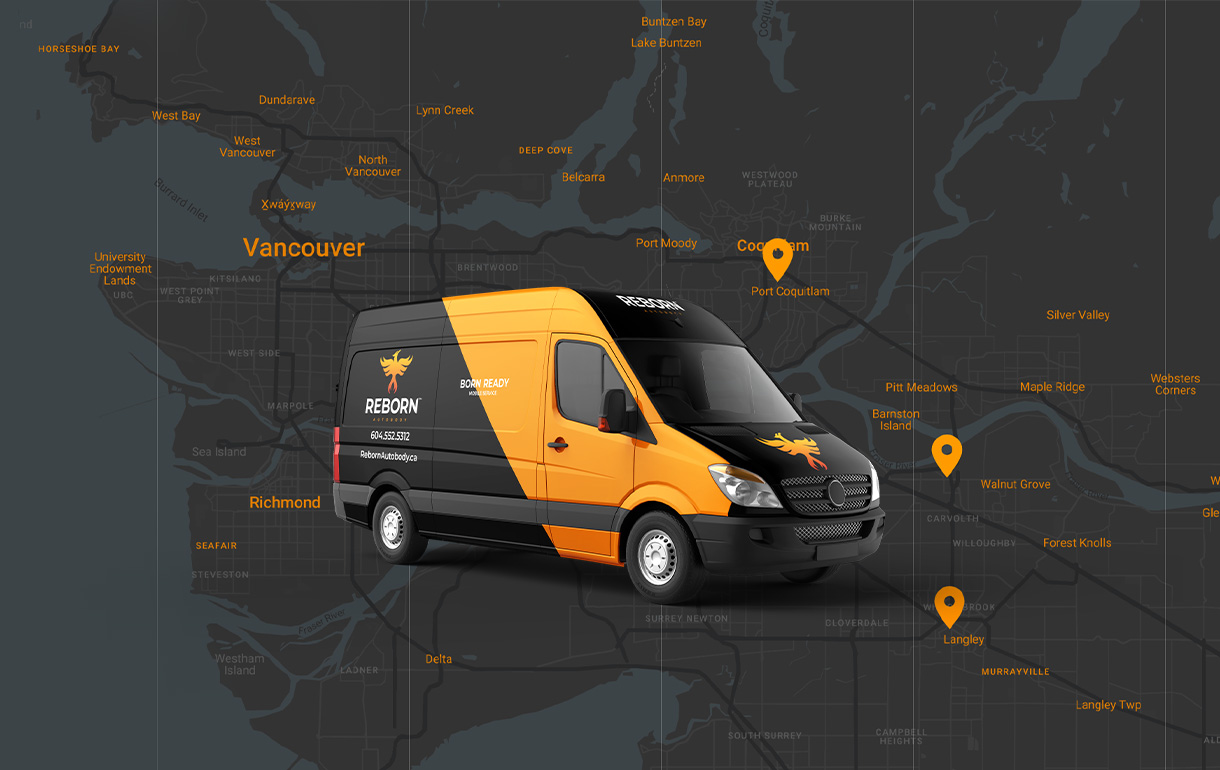 Reborn Autobody
(Port Coquitlam)
1000, 3090 Westwood Street
Port Coquitlam, BC V3C 3L3
Reborn Autobody
(Walnut Grove)
Unit #3, 19875 96TH Avenue,
Langley, V1M 3C7
Reborn Autobody
(Langley)
Unit #101, 19992 Fraser Highway,
Langley, V3A 4E3
The Guarantee
of a Lifetime.
Reborn stands behind every job we do with our Limited Lifetime Guarantee. Our warranty gives you peace of mind for as long as you own your vehicle.
"
The staff were amazing!! They went above and beyond to make my experience exceptional. The workmanship was great and when I picked up my car, it was clean inside and out. I can't say enough things about all of them. Thank you!.
"
"
John was friendly, professional and experienced when we asked questions. Customer Service at the front was efficient and friendly as well. Overall, an excellent experience. We will recommend this location for sure!
"
"
My chip windshield was fixed right away. Paperwork was easy. Really happy with the repair. Nice to know I have a shop to take my Tesla.
"
"
Ryan was very helpful at explaining issues with my car, and how insurance process works. he was very comprehensive, and efficient. It made a rather burdensome task for me, quite hassle free. I was pleasantly surprised.
"
- Kimberley, Infiniti EX37
"
This incident was handled in a highly professional manner. From the initial analysis to car rental to car return the service was first class. Highly recommended.
"
"Very professional. Our agent was exceptional. The car was very nicely detailed as well, and I am picky when it comes to that."
"I am so happy with Jeff & his staff. He went above & beyond! I am quite busy, and he didn't let that be an issue, he had solutions for me to get my car in and assist with the loaner car. Thank you so very much 11/10 on my scale all around!!"
"
Great staff and excellent customer service. Liked convenient and timely communication through email, SMS and phone calls. Repairs were excellent too.
"
- Samuel, Porsche Boxster
"
Communicated so well throughout the whole BCAA claim process that everything went smoothly. Everyone there was so helpful every step of the way. The workmanship was excellent and my car looks like it is brand new! Thanks so much!
"
"
Excellent booking process. Quick response from agent. An excellent standard of service from their team who really value my customer experience.
"
"
Took my car in last week for repairs. The manager, John, was very thorough in his inspection. The repairs were done in a very timely manner and my car looks like new. Very happy with the level of customer service.
"
We're looking for people
who want to have an impact.
Reborn is home to a close-knit repair team with a common purpose. To get you back on the road as soon and safely as possible. And benefit our communities along the way. We're always looking for like-minded people to join our team.